Headspace: One Slice of the SFS Pi
Tagged with:
Happy Pi Day!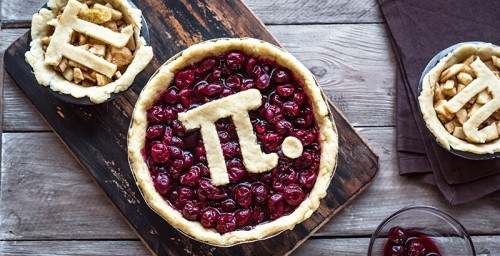 On this math holiday, I can't help but notice and reflect on how the joy of math has continued to blossom on campus throughout the fall and winter. Whether it's witnessing classes delve deeply into the Context for Learning Mathematics program, seeing the efforts and triumphs of the Math Olympiad team (stay tuned for a Tuesday Note Home feature about them next week), or gearing up for a couple of enriching family math events in the next month, the opportunities on campus seem just…innumerable! (Pun definitely intended.)
As you can see from this only at SFS video from elementary Singing Time today, while pi is a concept usually saved for much older grades, many younger students have been immersed in preparing for Pi Day - and some have really gone above and beyond in memorizing digits of pi (and teaching them to others)!
Yesterday, during the Middle School's SFS Connect Day, the 7th Graders spent the day immersed in a different area of math - probability. Students created a Probability Carnival filled with games of chance, dressing in character and hosting other students with a dual purpose. Anne Federwisch, 7th and 8th Grade Math Teacher, writes: "The goal of the hosts was to provide a fun game of chance while keeping track of tickets so that they could comparatively analyze the experimental probability compared with the theoretical probability they already calculated. The goal of the players was to maximize their winnings so that they would have tickets to use in a raffle at the end of the day." The 7th Graders went on to study about probability in genetics with Eugene Stampley (7th and 8th Grade Science Teacher) and did probability-based movement and drama games with Michelle Yi-Martin (7th Grade Humanities Teacher).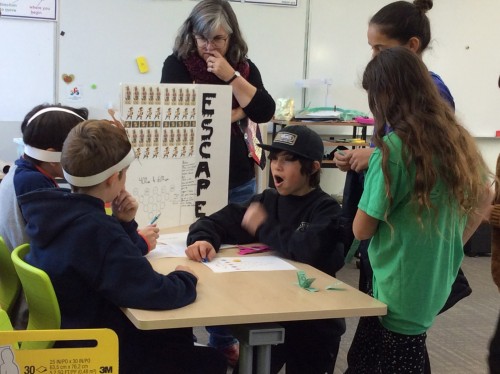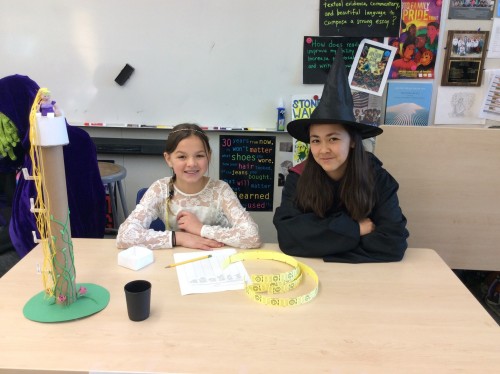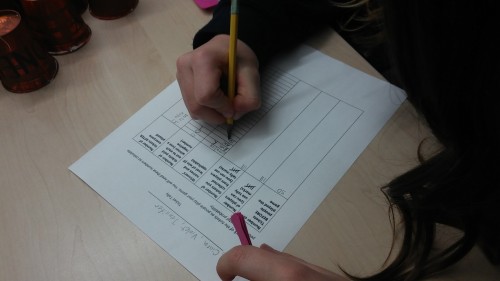 Coming up next, we have an Elementary-focused Community Cafe on Friday, March 22nd (not to be mistaken with the Community Cafe tomorrow) from 8:15-9:30 am. It will feature Maggie Day (Lower School Math Coordinator, 2nd and 3rd Grade Math Teacher) teaching parents/guardians board, card, and dice games perfect for 1st-5th Graders to practice mathematical skills like algebraic thinking, logic, coding development, and computational fluency.
And last, but definitely not least, we have a Family Math Night on campus Thursday, April 25 from 6:00-8:30 pm. The Julia Robinson Mathematics Festival, a community mathematical festival first held at Google in 2007 and now held at schools, companies, and youth organizations all over the world, will help facilitate a wonderful event for the whole community. More information will be coming soon, so make sure to mark your calendars.
I hope that you will join us at school for some of these exciting math events - in the meantime, do you know what to do to keep warm in a square room?
Go in the corner, where it's always 90 degrees!
Posted March 14, 2019