Engineering & Maker Faire Showcases Upper School's Talent for Design
Tagged with:
By Eugene Stampley, 7th & 8th Grade Science Teacher (& Interim 6th Grade Science Teacher)
Last Friday, the 5th through 8th Grades hosted our first Engineering and Maker Faire, the culmination of weeks of collaborative effort. We were thrilled to welcome parents/guardians, other classes, and the rest of the SFS community to peruse green-designed tiny home models, innovative biodegradable bioplastics, reimagined insulated lunch boxes, and the physics of roller coasters.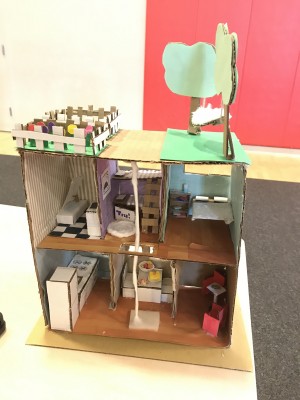 5th Grade: Eco-Friendly Tiny Homes Challenge
The 5th Graders spent the final portion of the year studying design and construction. Students have been working toward the goal of building a scale model tiny house for a fictional refugee family settling outside San Francisco. Students began by studying geometry (angle measure, lines, and polygons) through learning about construction of tiny house architecture, and researched aspects of LEED design. For the Faire, students were put in pairs and given a limit of 400 square feet for their floor plan and 20 square feet for their garden. Once they completed a floor plan, pairs transferred their design onto a class coordinate grid map with a scale of one grid square to two feet. Students' final construction required them to design the net of their house's shape, and cut out and glue walls, all while maintaining accurate measurements for to-scale size.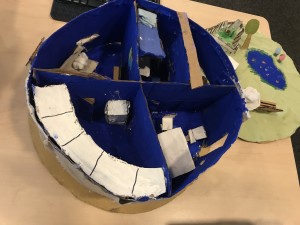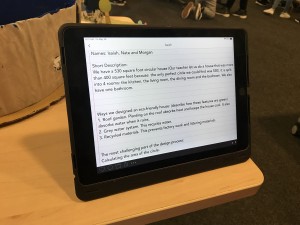 6th Grade: Bioplastic Challenge
Collaborative teams of 6th Grade students conducted research on the toxic effects of plastics in the environment.  In an effort to devise an alternative to "traditional plastics," these teams used the engineering design process to perfect recipes for developing bioplastics. They created and tested prototypes, then revised the recipe so that the bioplastic would function more efficiently. Ultimately, their challenge was to construct a bowl made of bioplastic that was able to hold a ½ cup of cornstarch, or a plastic bag made of bioplastic that was able to hold a minimum of 2 pounds.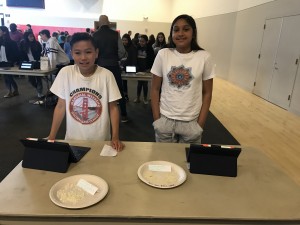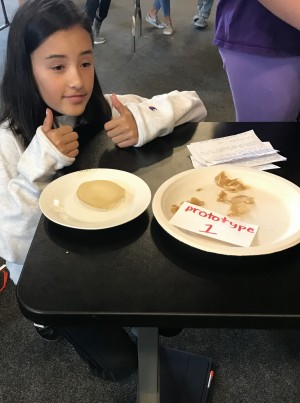 7th Grade: Reimagine A Lunchbox Challenge
In partners, the 7th Graders conducted research on how to insulate materials (i.e., a lunchbox) to maintain a particular temperature over a short time period (i.e., 60 minutes). Using the engineering design process, and choosing from a variety of provided materials, teams designed, tested, modified, and retested re-imagined lunchboxes to meet the parameters. After prototyping and testing, each pair used their lunchbox to bring their lunch to school!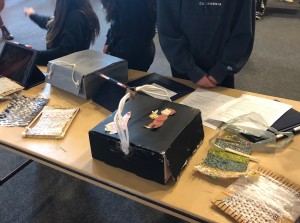 8th Grade: Model Roller Coasters Challenge
In this challenge, now an 8th Grade tradition, teams of 8th Grade students explored the world of physics through the engineering design process. Groups worked together to design, create, test, revise, and retest a model roller coaster prototype, using materials provided, around a theme of their choice. Teams were required to calculate speed, acceleration, potential energy, kinetic energy, and identify and label places on the model roller coaster prototype where Newton's three Laws of Motion may be applied.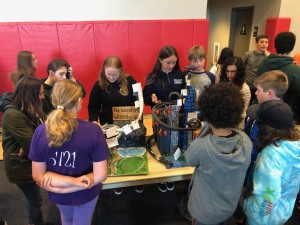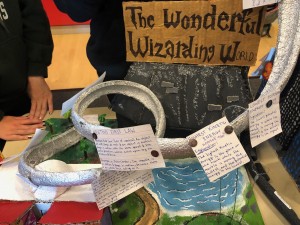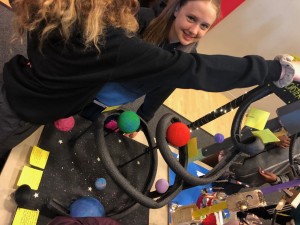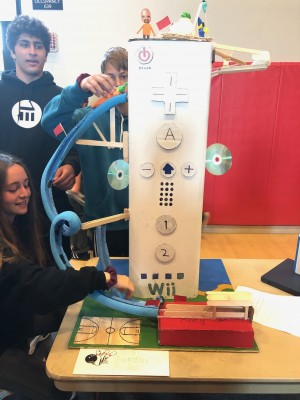 Posted May 28, 2019