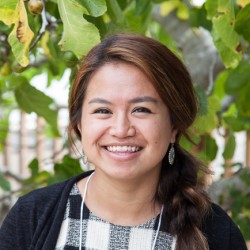 Michelle De Leon
Upper School Student Activities Coordinator and Admissions Assistant
My curiosity has always led me to great places and I couldn't be more thrilled it brought me to the SFS community!
I grew up in Northern California where my love for exploring the great outdoors first blossomed. For the last three years, I've gotten to discover the beauty of this wonderful city. I earned my B.A. in Liberal Studies with an emphasis in Literature, Language and Communication at San Francisco State University. During that time, I had the opportunity to work as an instructional assistant for a professor in the Ethnic Studies Department which changed my view of how students learn best. I worked as a Client Service Representative for a year at a law firm in San Francisco. However, my passion has always been in education and helping others and that is why I'm so excited to be working as the Administrative Assistant to the Division Heads.
In my free time, I enjoy reading, cooking and exploring beautiful hiking spots around the Bay Area!