The Incredible Ten-Foot Third Graders (and Other Tall Tales)
Tagged with:
By Laura Burges, Third Grade Teacher
In Third Grade, we read classic American Tall Tales. Knowing Paul Bunyan, Pecos Bill, Davy Crockett, and Sally Ann Thunder Ann Whirlwind Crockett, not to mention all the other colorful characters that make up this genre, is part of our cultural literacy.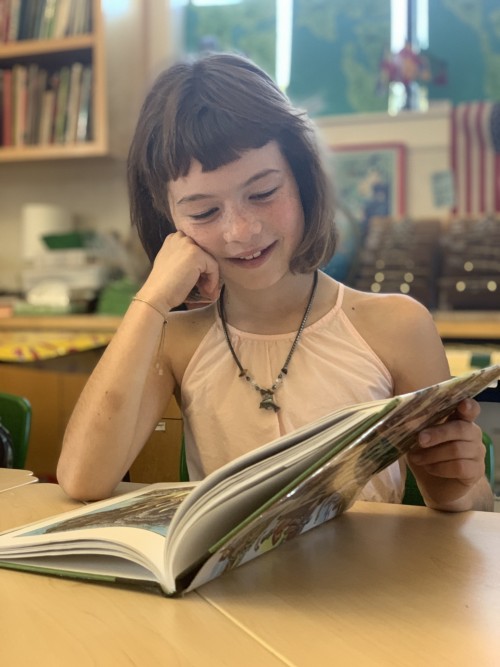 The students annotate their reading in Learning Logs looking, in each story, for things that could happen in "real life" and things that are exaggerations, having fun with the hyperbolic language in these lively stories from American Folklore. To enrich this time, we sing songs about these larger-than-life characters, recite poems and listen to the Smothers Brothers version of John Henry—very funny and available on YouTube if you'd like to hear it!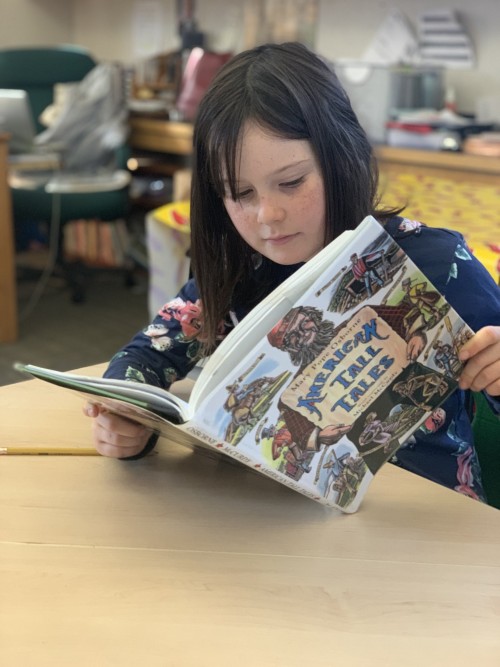 As an extension of this study, I invite the students to write the craziest "Tall Tale" that they can come up with about why they were unable to hand in their homework. This results in some very funny hijinks involving aliens from outer space, Bigfoot, pirates, dinosaurs, and a cast of other characters. We focus on including colorful language and exaggerations, setting, and paragraphing.
Please enjoy this cliff-hanging excerpt from Soren's Homework Tall Tale (below), and stop by the Third Grade to hear more of this class's wild hijinks! 
Yesterday I was doing my homework, which was very epic indeed, when suddenly I decided to take a trip in my time machine. I walked down to the garage and got in my time machine.
The second I got in, I tripped and bumped the chronometer to 1,000 years ago/Chichen Itza. And my foot accidentally bumped the "go" button. Suddenly, there was a whooshing noise around me and I felt myself hurtling through space and time until, with a thump, the time machine skidded to a halt.
I saw out the window that people were swarming around me. I got out with my hands in the air, when I realized I still had my homework clutched in my hand…
Posted December 11, 2018