Writing "Letters for Change" Brings Hope for the Environment
Tagged with:
By Melissa Holman-Kursky, Communications & Marketing Manager and Hannah Denmark, Family Association Activism Lead
In celebration of Earth Day, and building on the excitement around the Youth Strike for Climate, the Family Association hosted an afterschool session where SFS students, parents/guardians, and staff members were invited to write letters and postcards in support of protecting environmental sustainability (among other things). Avi and Nik Leung (brother and parent of one of our 6th Graders) joined the group as well, to lead discussions around youth activism in today's daunting climate.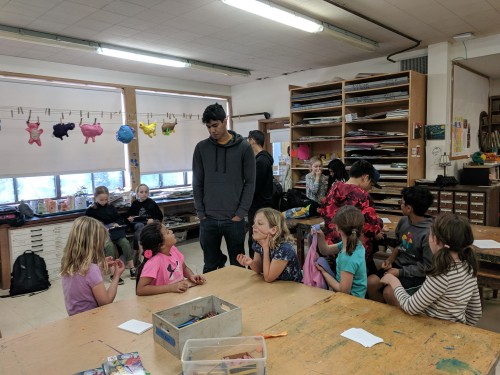 The group began by watching an inspirational video about high school students putting the New Green Deal proposal in front of a national audience. Participants reflected on the climate crisis in small groups, and Nik and Avi encouraged students to see the impact young people can have on this huge issue.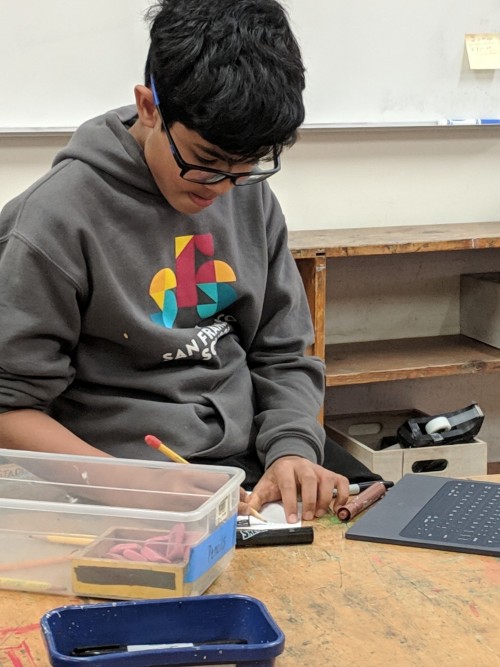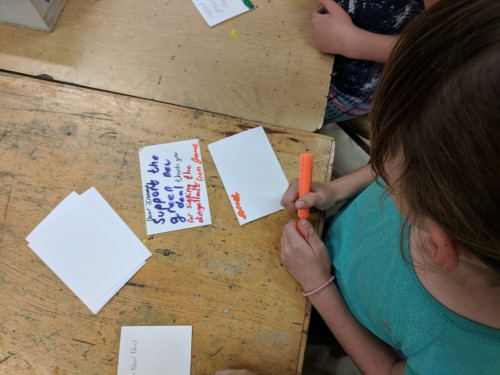 Hannah (the Family Association's Activism Lead as well as a 6th and 8th Grade parent) led a discussion of a few specific points to consider writing about, to encourage our elected leaders to make laws defending the earth. This included thanking Governor Newsom for pledging No Emissions by 2045, and Mayor Breed for making a similar pledge about having zero landfill. They also thanked our President for a huge land protection act, the Dingell Act, around Yellowstone Park.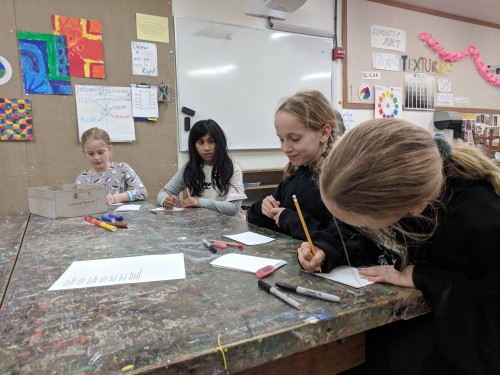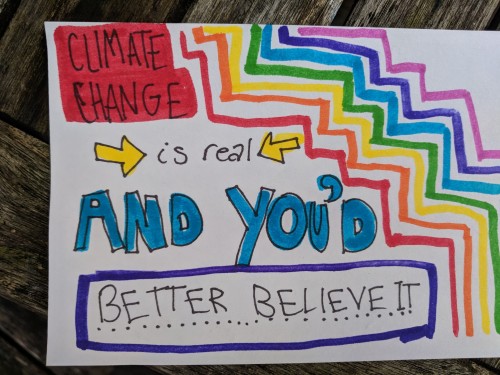 It was an inspiring afternoon of civic action, and the perfect lead-in to SFS's upcoming Earth Week (Monday, April 22-Friday, April 26)!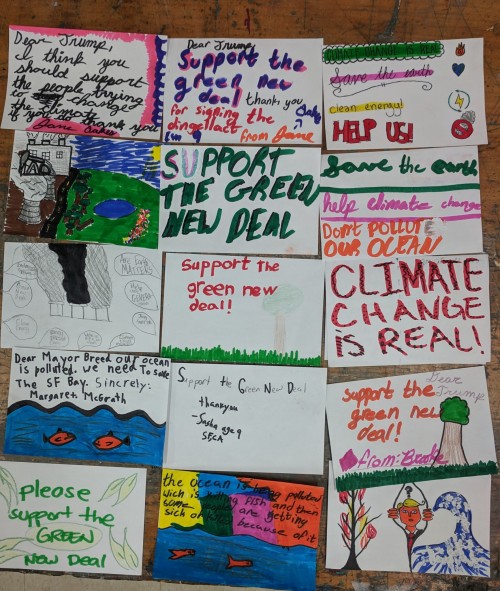 Posted April 02, 2019