The Families 4 Families Initiative
Tagged with:
A joint venture by the Family Association and the Board of Trustee's Public Purpose Committee, F4F explores poverty and homelessness in San Francisco.
 The Families 4 Families (F4F) Initiative has continued to focus on family poverty and homelessness in SF. In its second year the F4F is a joint effort between the Public Purpose Committee and the Family Association to empower our school community to understand and work to improve these incredibly complicated issues.
On January 29, 2020, the Family Association and Public Purpose Committee hosted  a dynamic and important panel discussion with key organizations on the front lines of the homelessness crisis in the Bay Area for an audience of parents/guardians, staff, and middle school students. The panel was a talented group of professionals who spoke about the current situation surrounding our city, solutions in the works, how our SFS community can help. Discussants were:
Meghan Freebeck - Founder of Simply the Basics and CEO of Project Homeless Connect
Priya Gupta - Chief of Staff, Tenderloin Neighborhood Development Corporation 
Ali Schlageter - Sr Staff Dept of Homelessness and Support Housing
John Koeppel- SFS alumni parent, Board Chair of Homeless Prenatal Program
Every month throughout the year, families from The San Francisco School volunteered at the Excelsior Community Food Pantry, which serves more than 300 neighborhood families.  Participants from ages three and above organized and distributed 6,600 pounds of free groceries in partnership with the SF Marin Community Food Bank.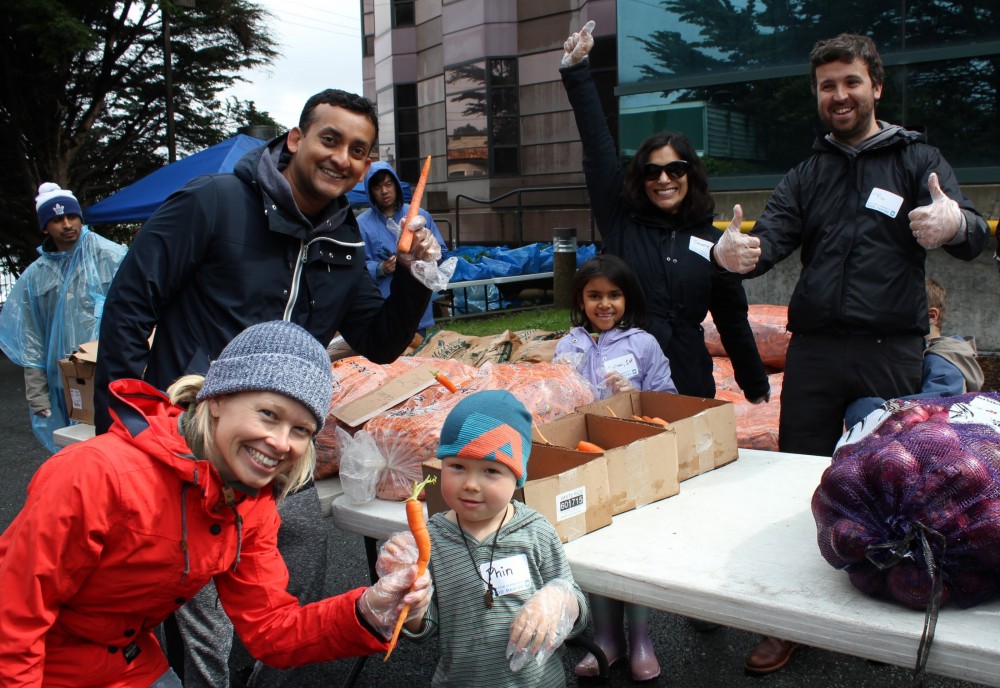 "It challenged me to change my expectations on what service learning means…that it doesn't necessarily have to be something that makes a BIG difference, but rather something that teaches us about the impact that we can each make in little ways." - SFS Parent/Guardian
Though this year's Weekend of Service could not go on in March as planned due to the coronavirus pandemic, families contributed from home by donating items for Simply the Basics, a local nonprofit that collects and assembles hygiene kits to be distributed to our neighbors experiencing homelessness.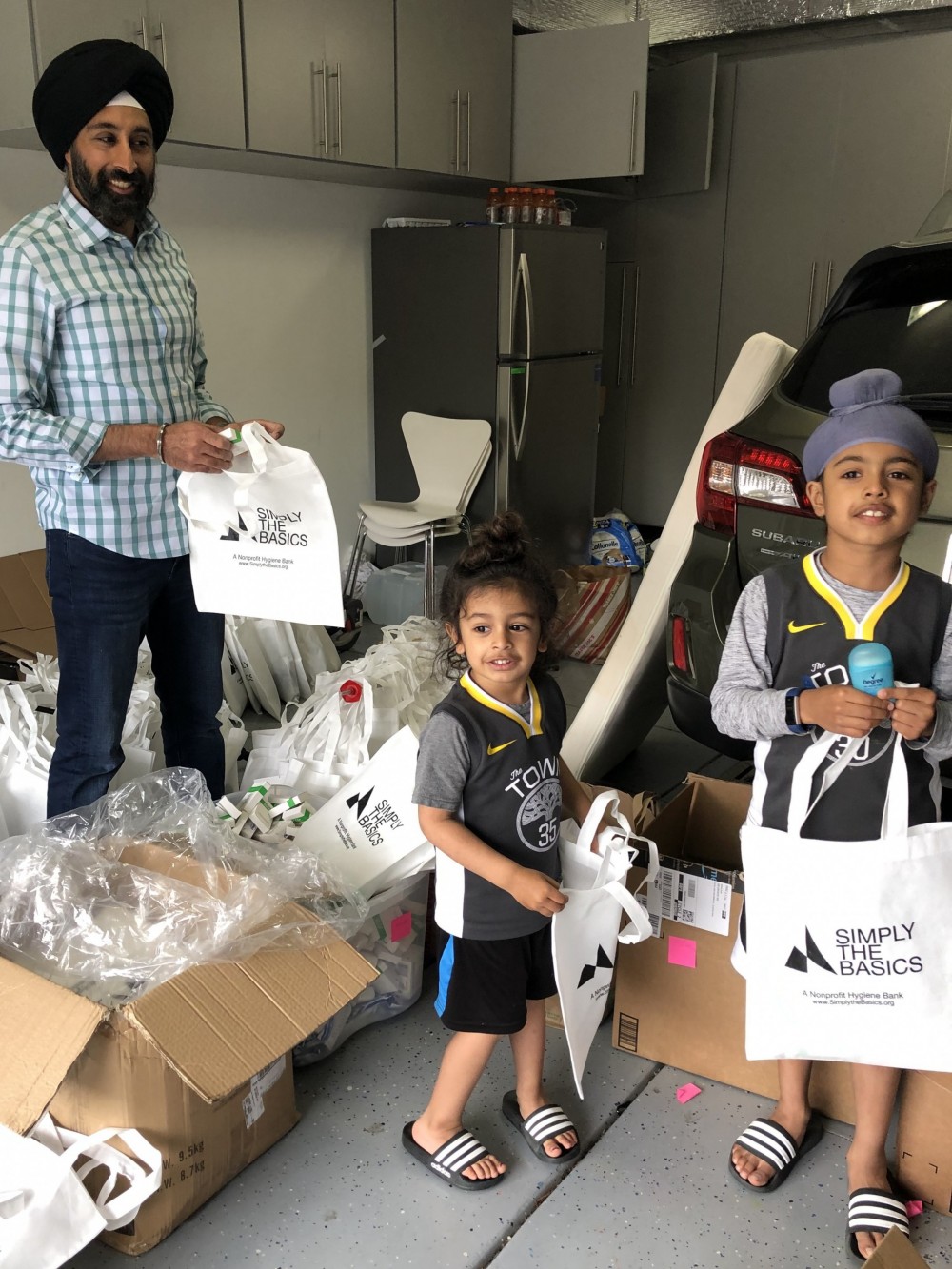 The San Francisco School provided 300 hygiene kits for our unhoused neighbors in the Tenderloin. The collection process began back in December by the 2nd Grade, and the school community pitched in to gather the remaining supplies during the spring semester so that the project could be completed. The kits included soap, lotion, shampoo, socks, toothbrushes, and toothpaste. 
I'm so proud to be part of a school community that takes action to help the most vulnerable in our city. - SFS Parent/Guardian
F4F has been a chance for families to engage in deeper conversations about poverty and homelessness, and how we as a school can get more involved in our community. Thank you to all of the organizers and participants!
Posted May 04, 2020