The Fall Festival 2022
Tagged with:
Welcoming the SFS community back for a day of fun on campus
The gates of The San Francisco School opened on a perfectly sunny day to an excited crowd eager to be back on campus again as one community of families, faculty, and staff.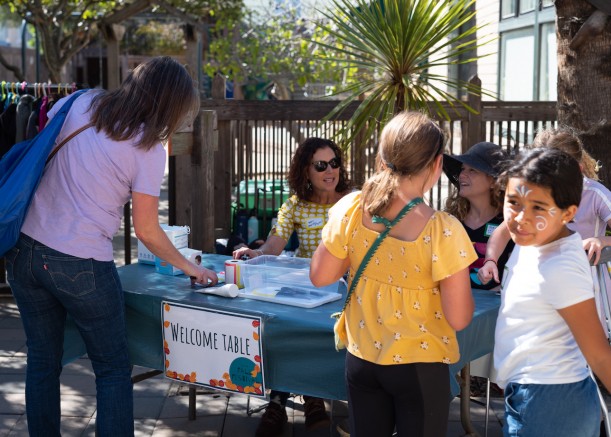 Once through the gates, children ran off to find their friends as parenting adults immediately connected with each other, and introduced new families to others. 
The swap tables were full of gently loved sports equipment and books, ready to be enjoyed by the next family. And everyone was excited to see the brand new SFS merchandise for sale, including new t-shirts, tote bags, water bottles, and more. 
Throughout campus, parent volunteers rotated shifts throughout the afternoon, serving popcorn and lemonade, managing activities, and leading games. A few members of the Gaven Street Band entertained everyone with cover songs, while the 8th grade class sold delicious baked treats to help fund their end of year celebration party.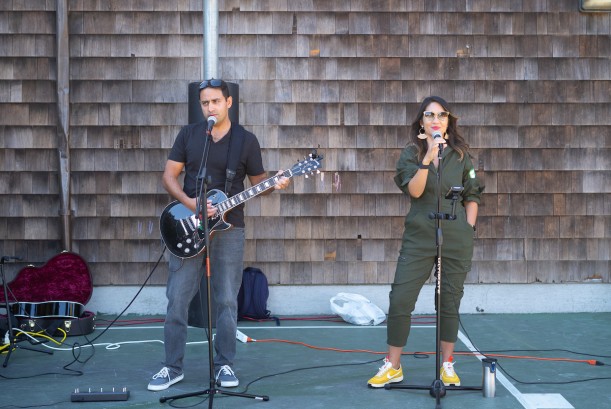 The adventure playground featured a popular face painting station where students lined up for butterflies, spiders, and other creative designs on their faces and arms. Students slid down the adventure slide, grabbed shovels to dig in the dirt, or challenged each other to Football Toss or Corn Hole.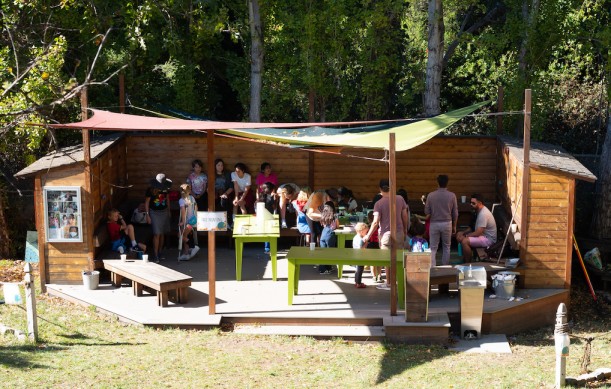 On the green top, the biggest attraction was the giant bouncy house that welcomed students to jump, climb, and slide together. Families also rotated through the craft station, button-making station, and games like basketball toss, pumpkin bowling, and more.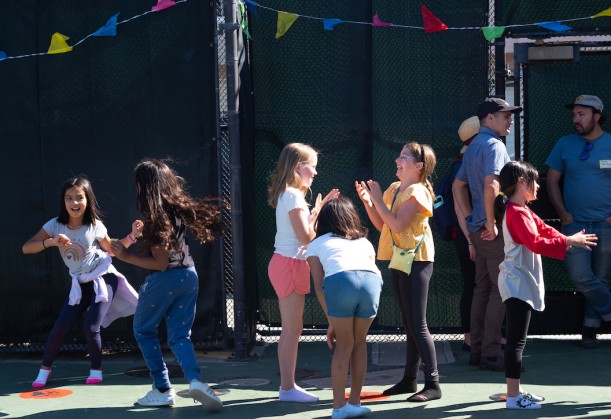 Smiling faces were everywhere as families connected and played, meeting old friends and new, all thrilled to be back on campus again as one community. As the last few families left the festival, a crew of volunteers worked to make sure the campus was ready for students to arrive for the school the next day.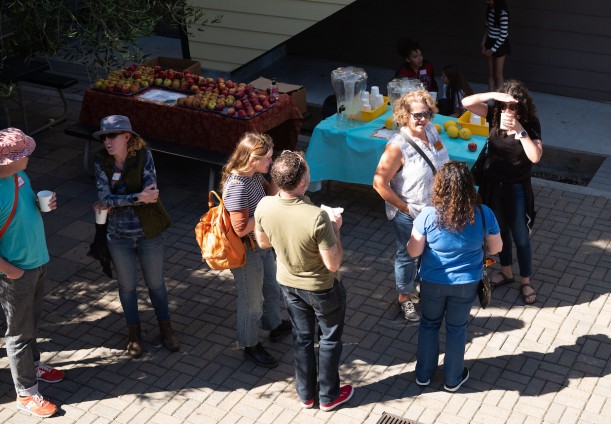 Massive gratitude to all the volunteers who supported our first big event of the school year, and who pitched in with such care and joy to make it an incredible experience for everyone. 
Photos by John Dorsey
Posted October 04, 2022