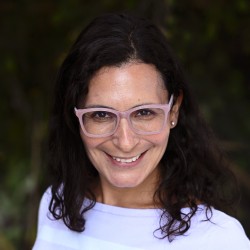 Sandra Suarez
Spanish Teacher
I am passionate about languages, love traveling around the world, making new friends, and finding joy in the most simple things in life.
I visited San Francisco for the first time in 2012 and I instantly fell in love with its incredibly rich diversity of cultures and decided to make it my permanent home in 2013. Born and raised in Barcelona, Spain, I had found my passion for education early as I started to work as a youth coach during my college years. From there, it just felt natural to keep learning and complete my Bachelor's Degree in Early Childhood Education and Elementary Grades and a Master's Degree in Psychopedagogy. 
Over the last 18 years, I have had the luck to work as a teacher, learning specialist, and school counselor, with a focus on supporting diversity and inclusion inside and outside the classroom. 
Prior to joining The SFS, I worked as a Spanish teacher and Middle School Advisor at the Spanish Infusion School, where I taught Spanish through projects based on culture, history, literature, drama, and science. 
In my free time, you can find me at the dog park playing with my two dogs, dancing Zumba at the gym, hiking with my husband, or simply hanging out with friends around a warm cup of coffee.