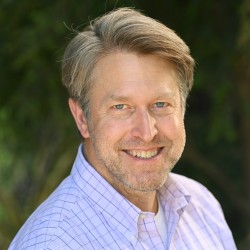 Ed Waingortin
Middle School Math Teacher
When I first got to know the school as the parent of two SFS students, I discovered that it encapsulates the qualities that originally led me to move to the Bay Area: an abundance of curiosity, progressive philosophies, and practices that celebrate diversity.
I grew up in Milton, Massachusetts, and worked in finance and marketing before I finally realized my true calling of becoming a teacher. This is a truly exciting time to teach mathematics given the emergence of new pedagogies and instructional technologies that make math exciting and accessible for all children.
Partnering with SFS faculty, I strive to help children appreciate and engage with mathematical concepts wherever their interests take them.
I earned a BS in Finance from Boston College, an MBA from Harvard Business School, and an MEd from Framingham State University. My wonderful wife and I love travel, games, and karaoke with our son and daughter. I'm also an avid fisherman and wingfoiler.