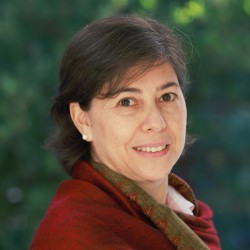 Ana Araya
Spanish Teacher
I enjoy the inclusive environment of the SFS because it offers a safe space to everyone who enters its doors.
I was born and raised in Costa Rica, where I found a vocation as a Missionary for The Salvation Army. This organization educated and trained me in how to lead social work and youth programs. I served for 11 years as director for various social work projects.
In 2002, I made the decision to migrate to the USA, where I started working in my family-owned business, located in the Mission District in San Francisco. After many years working as a manager, I decided to return to my passion working with youth. I became an assistant teacher for TK/K at the Spanish Infusion School while furthering my education in Child and Adolescent Development.