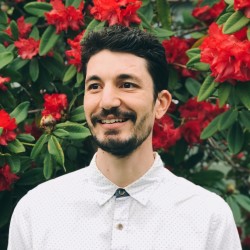 Jordan Dallas
Extended Day Teacher
I'm happy to be a part of the SFS community!
I grew up in the East Bay, and went to university at UC Santa Cruz, where I studied philosophy and history.  I worked many years as an EFL teacher to adult international students in Berkeley before I decided to get my teaching credential in History for Middle and High School students, which I completed at CSU East Bay in spring of 2020.
I'm passionate about learning, and my teaching is oriented towards questions of social justice and care for the earth.  Outside the classroom I enjoy walks, hikes, soccer, and a lot of reading and study.