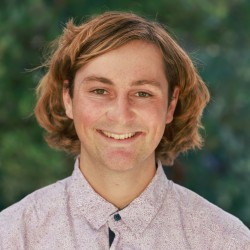 Cyrus Kayhan
Extended Day Instructor
I am passionate about helping kids connect to the natural world around the world around them through education and play.
Born and raised in San Francisco/Pacifica, I recently graduated from UC Santa Barbara in 2020 with a B.A. in Environmental Studies. My passion for the environment blossomed out of my love affair with riding waves in the Pacific Ocean that we are so lucky to live by. I grew up playing in the ocean and teaching kids to surf as a surf instructor, and my favorite way to spend time continues to be in the ocean, both riding waves myself and sharing the experience with others.
I am excited to share my passions of environmental education, hands-on learning, and outdoor play with the students of The San Francisco School as a part of the Extended Day/Special Programs team.