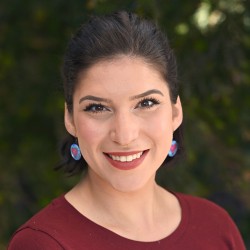 Sara Murphy
Extended Day Instructor
I am passionate about connecting with students and creating spaces where they can explore their full selves through creativity, sports, and nature-based education.
Born and raised in San Rafael (north of SF), I grew up in a multicultural family - my mother immigrated from Iran and my father is Irish-American. Persian culture was a central pillar of our family life - from learning Farsi, to practicing Persian dance and reciting poetry by Rumi. I've always been immensely proud of my heritage and love sharing my culture with others (especially the food!).
I attended public schools from kindergarten through high school, after which I moved to Chicago to study Political Science at Northwestern University. Throughout college, I served as a sexual health and assault peer educator, providing sexual health and assault prevention education and advocacy to high school and college students in the Chicagoland area. Designing the social justice oriented curriculum and facilitating workshops for diverse audiences sparked my interest in working with youth as a way to create a more compassionate, inclusive, and mutually respectful world. Eventually, I hope to pursue a Masters in Social Work to become a trauma therapist. 
When I'm not on the SFS campus, you can find me hiking through Muir Woods, roller skating in Golden Gate Park, making mediocre art (I love to watercolor and crochet), or getting lost in a good book. I am thrilled to be a part of the San Francisco School community as a member of the Extended Day team and substitute teacher!