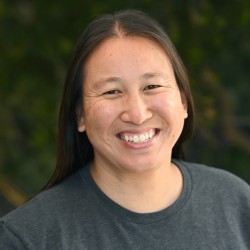 Stacy Lee
Preschool 3 Head Teacher
I was born and raised right here in San Francisco.
I even graduated from San Francisco State University. I don't know if I could ever move away from San Francisco. 
I've always enjoyed working with young children ever since I was in high school. Many people know I'm a preschool teacher but are surprised when they find out I also coach and love to bake. I always try to bring these other passions to my work in the preschool.
What I love about SFS is the community; the amount of faculty, staff, parents, neighbors, alum, etc. who are constantly involved with the school. Even when people move on in their lives, they always find time to come back. No one hesitates to say "Yes!" when asked for help.