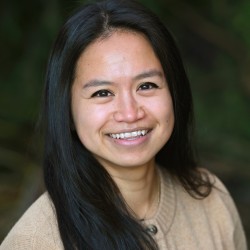 Michelle De Leon
Upper School Program and Admissions Associate
My curiosity has always led me to great places and I couldn't be more thrilled it brought me to the SFS community.
I grew up in Northern California where my love for exploring the great outdoors first flourished. I earned my B.A. in Liberal Studies with an emphasis in Literature, Language and Communication at San Francisco State University. My passion has always been in education and helping others and that is why I'm so excited to be working as the Upper School Program & Admissions Associate. 
I am deeply committed to building a school where the students can see themselves in the adults that surround them.