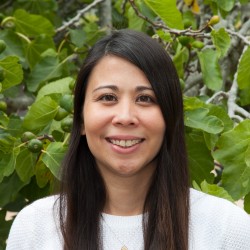 Christina Baum
Preschool Head Teacher
My goal as an educator at The San Francisco School is to implement our school's mission: to celebrate the intellectual, imaginative, and humanitarian promise of each student.
I grew up in the Philippines, driving down to the beach with my family as often as we could, swimming in clear blue water surrounded by schools of tropical fish and the occasional pawikan. I moved to the Bay Area shortly after earning my B.A. in Psychology from De La Salle University. During my time at DLSU I was given the opportunity to help teach a reading remediation program in an under-served public school, and it was there that my passion for teaching blossomed.
I earned my Early Childhood Teaching Credential at the Montessori Teacher Education Center in 2009 and completed my teacher training at Beresford Montessori. After that I joined Serendipity Preschool in 2009, where I spent five years teaching Pre-K followed by two years as a solo teacher in a 3's classroom, implementing an over-arching kindness curriculum, building empathy, and creating engaging activities for my students.
I enjoy exploring new cities, culinary adventures, canoeing, ice cream, writing short stories, and curling up with a great book. I live in San Francisco with my husband and two cute animals who keep us on our toes.