Forge Our Future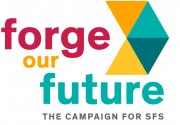 SFS has always had an eye to the future, imagining the kind of world we hope our graduates will shape and providing them with the academic and interpersonal skills to thrive in it. Now, in this age of technological acceleration and growing inequities – particularly pronounced in San Francisco – SFS has crafted a bold vision to strengthen our commitment to people, place, and program in order to fulfill our humanitarian promise. Our vision honors our mission and values while rising to the challenge of demographic, technological, and pedagogical changes.
This $6.5 million campaign has two goals that are critical to our immediate and long-term success:
Double our endowment in order to safeguard our diverse and inclusive community and ensure our long-term stability
Dramatically enhance our STEAM program (Science, Technology, Engineering, Arts, and Math) to prepare our students to tackle the challenges of our time
Endowing Our Future
A healthy endowment provides a perennial source of revenue that alleviates pressure on tuition. We are fortunate to have a $4.5 million endowment (as of December 2020) thanks to the vision of previous generations of SFS families and tremendous market growth. However, it is less than half the recommended benchmark for a school our size and significantly less than the value of many of our Bay Area peers' endowments. In order to continue providing the highest quality education, growing our endowment is critical. We aspire to meet the recommended minimum endowment size of one year of tuition revenue, which for SFS is $9.7 million. This ensures a strong safety net and the ability to fund strategic priorities, positioning us to successfully navigate the path forward.
Doubling our endowment enables us to: 
Bolster the accessibility of our school to a socio-economically diverse student body: Diversity makes us a better community. Endowed funding offers the most reliable and lasting source of non-tuition revenue to protect and grow our mission-critical tuition assistance program.
Attract, retain, and invest in the best teachers: Our teachers represent the heart and soul of our program. The endowment plays a critical role in our ability to attract and retain the strongest teachers in this high-cost San Francisco market by providing competitive salaries and benefits as well as continuous professional growth opportunities.
Ensure the long-term stability of our school: Our strongest, most confident future depends on a well-funded endowment. An endowment provides long-term stability through compounded growth that allows us to support our key priorities and weather the unexpected.
Deepening STEAM
We live in an increasingly complex world that demands new approaches to our most challenging problems. To be leaders in this new era and fulfill their humanitarian promise, our students will need technical skills and a capacity for innovation and human-centered problem solving that is grounded in empathy. Building on our core strengths, including a strong foundation in the arts, SFS will offer a dramatically enhanced STEAM program:
True to SFS's hallmark approach, social justice and humanitarianism will be the fundamental lens through which we approach our STEAM program.
Students will develop the mindsets and competencies – including empathy, tool proficiency, technical, and design and build skills – to identify and develop creative solutions to the problems they see around them.
Students will develop STEAM competencies through projects that integrate multiple content areas, deepening learning across the curriculum.
Funds raised will be used to make strategic investments to realize this vision:
New STEAM programming
Design, engineering, and technology curriculum & professional development
Materials & equipment
Functional, flexible STEAM spaces throughout the school
New outdoor Field Station
New Learning Commons (multi-use Library+)
Renovated art, design, engineering & technology Workshop
Enhanced Art Studio & Music Room
Campaign and Project Leadership
This has been a collaborative effort with an incredibly talented and dedicated team of volunteers and consultants.
Campaign Steering Committee
Samantha Campbell, Co-Chair
Mike Lee, Co-Chair
Rachel Benson
Lora Blum
Deborah Yeh
Campaign Ambassadors
Mike Demmer
Jenn Estrada
Phil Farhi
Scott Gelin
Asha Gohil
Jessica Lindl
John Palmer
Paige Patterson Duff
Snu Price
Libby Reder
Liz Steinfield
Amy Thompson
Dave Whitelaw
Sarah Whitelaw
Campaign Staff
Jennifer Keese-Powell, Director of Advancement
Steve Morris, Head of School
Nancy Nagramada, Head of Upper School
Laura Post, Campaign Manager
STEAM Think Tank
Melissa Doezema, Math & Science Teacher
Anne Federwisch, Upper School Math Teacher
James Harding, Music Teacher and Faculty Trustee
Mike Lee, Parent
Jessica Lindl, Parent
Steve Morris, Head of School
Paige Sandoz, 4th Grade Teacher
Nancy Nagramada, Head of Upper School
Moss Pike, Knowing Technologies
Mina Zargham '03, Alumna and Trustee
Studio Bondy Architecture
Laura Rambin
Owner's Representative
Liza Pannozzo
Contrctors
Truebeck Construction
Boaz Mor Design and Construction
FAQs
Why are we having a campaign now?
This campaign aims to ensure SFS can realize the priorities laid out in its 2017-2022 Strategic Plan: Fulfilling Our Humanitarian Promise. Two initiatives from the plan require significant infusions of capital beyond the annual operating budget: 1) Empathy in the Age of Acceleration, which has come to be known as Deepening STEAM, and 2) Building the Endowment to adequately support our people and ensure our long-term security.
The School convened a STEAM Think Tank in Fall 2018 to evaluate the school's existing Science, Technology, Engineering, Arts, and Math programs and chart a course for future curriculum and programming. In addition, the School researched endowment benchmarking.
The result is the Forge Our Future campaign to deepen our STEAM program and double the endowment.
Is the school adding to its physical footprint?
No, the site improvements being made do not add to the footprint. We are building a new outdoor learning "Field Station" on the Adventure Playground and otherwise repurposing and renovating existing spaces to maximize cross-curricular and cross-divisional learning. The redesign has the added benefit of creating a more secure and intuitive entrance to campus. Physical space has a significant impact on student learning and today's curriculum requires flexible, multi-functional, open learning spaces. The new Field Station and Learning Commons, along with the upgrades to the Workshop, Art Studio, and Music Room, will inspire our students' passions, create opportunities for connection, and promote diversity of thought.
By moving the Library to the former 1st grade classroom (or some of you may remember it as the Activity Room) and transforming it into a multi-use Learning Commons, we will expand what's possible. 1st Grade will move to the current Library & Administrative Office area closer to the Kindergarten with easy access to the South Class Yard. Reception and Administrative Offices will move to what has been the Flex Room in the Edeli Building near the main point of entry to campus, creating a more secure and welcoming entrance.
When will the construction be complete?
The Field Station is already partially completed, operating as a much-appreciated outdoor learning space in the midst of the pandemic. Further enhancements, such as a roof and solar power, will be completed in the next year. We aim to open the doors to the new Learning Commons at the start of the 2021-22 school year.
When will construction take place and how will it impact the students?
To minimize disruptions to learning, construction is scheduled to take place summer 2021. The 2020-21 school year is ending slightly earlier and the 2021-22 school year is starting slightly later in order to accommodate the 12-week long project. (May 27 is the last day of school and September 1 is the first day of the 2021-22 school year. See the At-a-Glance calendars on the website.)
Will summer camps be impacted by the construction?
Unfortunately, yes; we are unable to host summer camps at Gaven Street during Summer 2021. The School is exploring alternatives, including offering camps for Elementary students at the temporary satellite campus at Tunnel Avenue. Details to come by the end of February.
How are we engaging our neighbors in this discussion?
SFS has worked hard to establish and maintain positive relationships with our neighbors and the Portola Neighborhood Association. Once the permits are finalized, renderings complete, and schedule confirmed, we intend to share the plans with our neighbors and invite them to an online meeting where we will share our facilities plans, construction schedule, discuss any potential impact on the neighborhood, and solicit feedback.
How is this campaign different from the Annual Fund?
The Annual Fund contributes essential unrestricted funds to the School's annual operating budget. Forge Our Future: The Campaign for SFS is a special one-time effort to secure the extraordinary financial resources needed to address two strategic priorities that will benefit The San Francisco School community: 1) deepening the School's STEAM program (including building renovations, major equipment purchases, initial materials, and professional development) and 2) growing the School's endowment. Gifts to the campaign are once-in-a-generation donations that can be made through multi-year pledges. Our hope is that everyone will continue to give to the Annual Fund at the level that they have already been giving and participate in this special effort that will leave a tremendous legacy from our generation to future generations at SFS.
How and how much should we consider giving to this campaign?
Similar to the Annual Fund Campaign, we hope that all SFS families will participate at a level that is meaningful to their family. What is meaningful to one family may not be the same to another, and we sincerely appreciate that.
For some families, this is 2-3 times what they normally donate to the Annual Fund, for some it is 10 times their Annual Fund gift, and others are inspired to give even more. Many families are making an investment in the School that far exceeds any prior philanthropic giving. We appreciate multi-year commitments, which may be more convenient for some and may provide opportunities to maximize giving potential, including corporate matching. We hope you are inspired to make what you consider to be a meaningful stretch gift for your family.
There are numerous ways to give, including making:
a multi-year pledge that can be fulfilled over three years
a pledge that can be fulfilled through monthly or quarterly payments
a pledge over three years to maximize annual corporate matching
a donation of assets through a personal donor-advised fund or family foundation
a tax-advantageous gift via stock transfers
I love this! How can I get involved?
If you are interested in learning more or volunteering to help make the campaign a success, please contact Laura Post, Campaign Manager (lpost@sfschool.org).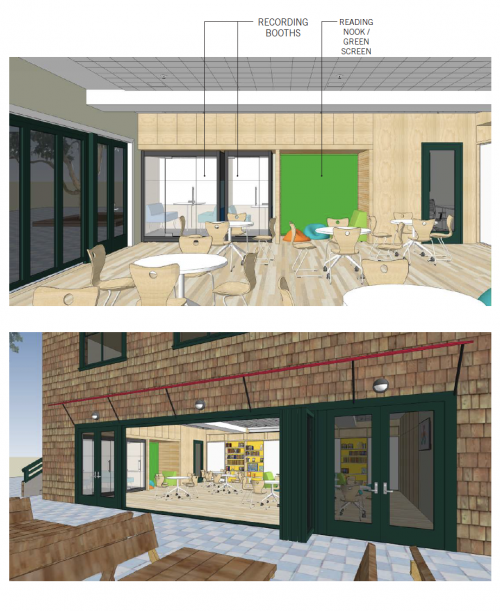 The Forge Our Future campaign represents an ambitious investment in the success of our students and strength of our school. It moves the school forward, while preserving what we value most. This investment in our school requires a deep commitment from each and every one of us in order to succeed. Your support in this campaign will assure that we are able to move ahead without delay – benefitting our students today and tomorrow. Together, we can make this vision a reality. Your participation is important to us.
If you are interested in learning more, please contact Jenn Keese-Powell, Director of Advancement at jkeesepowell@sfschool.org.