Ethan Watts '09
Corps de Ballet, National Ballet of Canada
This summer Ethan Watts '09 is completing his second year in the Corps de Ballet of the National Ballet of Canada.
Ethan attended The San Francisco School from Preschool through Middle School. He recalls his childhood experiences as a dancer and student were seamless because of the emphasis The San Francisco School placed on arts education. With greater perspective, Ethan has come to appreciate the diversity, freedom and creativity that both inspired and challenged him during his elementary and middle school years. Looking back, he believes the liberal mindset and supportive community at The San Francisco School allowed him to step out of his comfort zone, which is needed to succeed in dance.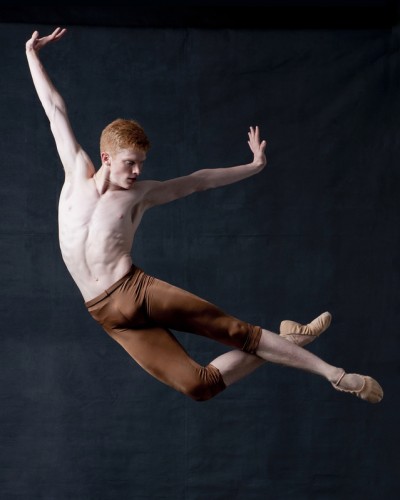 Ethan Watts, 2013, The Academy of Ballet San Francisco
While attending SFS, he began dancing with the San Francisco Ballet School. Ethan attended SOTA for high school and danced with the Academy of Ballet. In 2013, during his senior year of high school, Ethan competed in an international ballet competition in Switzerland where he was offered an apprenticeship with the National Ballet of Canada. Following his apprenticeship, he became a member of the Corps de Ballet in 2014 and has continued to grow his dance repertoire. Most notably, in 2015, Ethan was honored to compete for The Erik Bruhn Prize and represent the National Ballet of Canada at an international competition.
Posted August 05, 2016