SFS Celebrates Día de los Muertos
Tagged with:
Every class from Preschool through 8th Grade learns and celebrates about this important Mexican holiday in its own age-appropriate way.
Día de los Muertos, or "Day of the Dead," is a traditional Mexican holiday that begins the day after Halloween. It's a day of connection, remembrance, and love for those who are no longer with us, and a time for families to honor ancestors and others who were important to them. 

Here is just a small sampling of ways that the different divisions celebrate, each way carefully selected to support developmental understandings of the life cycle in that age group. 
Preschoolers read books about the holiday and its cultural meaning, and will make an ofrenda (altar) and decorate it with flowers, food, and other items (made from modeling clay) representing loved ones. Meanwhile, in art class, Kindergarteners create and decorate paper skulls after looking at different examples and discussing how color and pattern is traditionally used.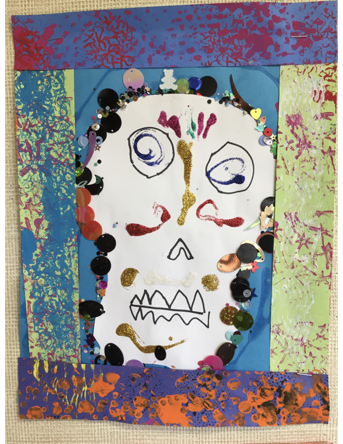 2nd Graders focus on learning the traditional elements of the altars and make a cempasuchil (Mexican/Aztec marigold) flower with a leaf dedicated to a loved one they would like to remember. Students also learn how to make simple paper picado (perforated paper) for the Spanish classroom altar. In addition, after studying skeletons in 1st Grade, they follow up this year with the book and chant Chumba la Cachumba.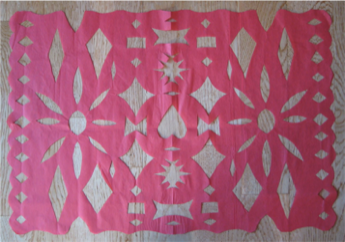 In 5th Grade, students have a thoughtful conversation about ancestors and family members, culminating in choosing a family member to remember with a sculpture. They interview parents and/or other family members to learn more about this person and hear stories from their life, then create a skeleton sculpture to honor them.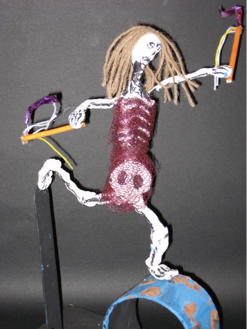 The 7th Grade Spanish and Humanities departments combine to engage in an interdisciplinary project in which students select a person to honor, conduct research about them, and write a memorial in Spanish and English. They also create a mini-altar in a shoebox. This year, their altars will honor those killed by natural disasters and war. In addition, they study the origins and historical context of Día de los Muertos, dating back to Pre-Hispanic times, and participate in the ritual with a feast honoring those who have passed.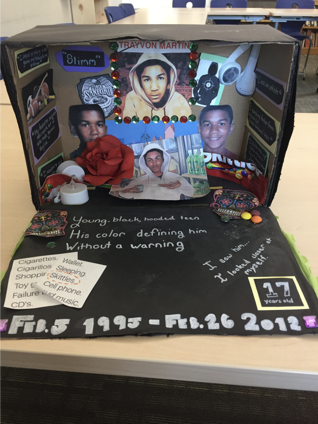 (From last year's altars)

Where can you see the altars and other Day of the Dead displays at school?
Preschool North and South
Library
Flex Room
Spanish Room
Karen Goodkin Gallery
Posted October 31, 2017