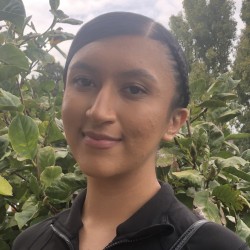 Jennifer Fletes
Extended Day Instructor and Substitute
I'm excited and honored to be a part of the team here at The San Francisco School.
I was born and raised in the Bay Area, specifically Daly City! I am a recent graduate of Cal State Fullerton where I earned my BS in Kinesiology with a concentration in Strength and Conditioning.

I have served the youth through summer camp, after-school programs, and caring for my many nephews and nieces. I played sports from elementary to high school, and my love of athletics carried over into my earning a degree in kinesiology. I recently held a summer camp for kids, and this experience ignited a passion to be involved with the youth in a way that they can enjoy being active! 

Fun fact: I love to try new places around the Bay Area for good food.