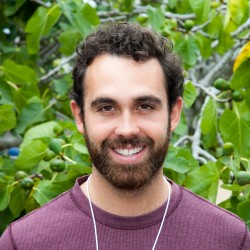 Dimitri Barton '08
Spanish Teacher
Quite a bit has changed around here since I graduated, but at its core, SFS is still the same as when I graduated in '08.
Shortly after graduating from middle school I began coaching youth soccer, where I discovered my passion for teaching. By the time I enrolled at Skidmore College, I already knew that I wanted to become a professional educator; the only question was: what subject?
After graduating in 2016 with a BS in Education Studies, I took advantage of my bilingual upbringing and spent 10 months in Chuburna Puerto, Mexico coaching, tutoring, and teaching children in both English and Spanish. Now, it is an honor to teach alongside many of the people that guided my path towards education. I am very excited to be a part of the new Spanish team this year.