Immersive Learning in the Middle School
6th-8th Graders traveled within California and to Alabama on two memorable, meaningful trips that extended their classroom learning and provided innumerable bonding and growing experiences.
By Nancy Nagramada, Head of Middle School
This spring, the Middle School took two extended off-site trips in California and Alabama to experience firsthand the power of experiential, immersive learning.
In the first week of April, the 6th and 7th Grades headed off together to the Santa Cruz mountains and the beautiful Skylark Ranch.  This trip reinforces our goals of student connections across grades, intentional leadership development, and student-led environmental stewardship.  We had the great pleasure of working with experienced Naturalists at Large - true experts in the field of working with young people in the outdoors.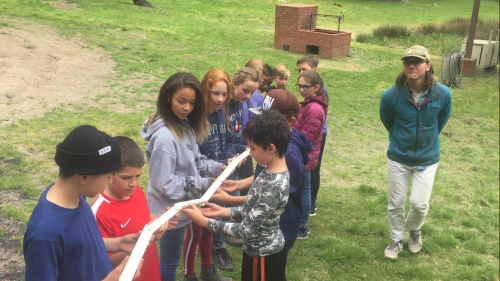 Students did extended hikes and learned about the native ecosystems of the California coast. They discussed issues around conservation and water systems while standing among the beautiful coastal redwoods, connecting to their environmental studies in 6th Grade. 7th Graders connected to their Life Science studies through learning about adaptations of native plant species and searching for different abiotic and biotic examples around them.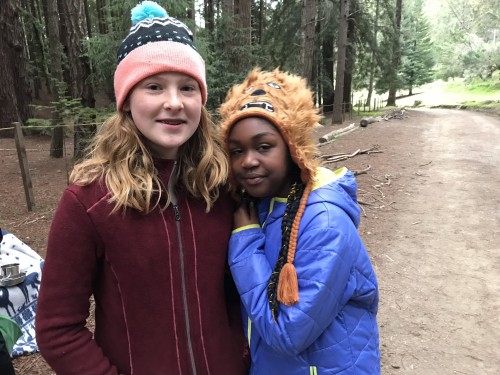 While their tent groups were grade-level based, their hiking groups were a mix of the two grades. Veteran 6th Grade teacher, Erika Liedtke, noted how the 6th grade students, after having the first semester of school to settle in with their new peers, were ready to reach out beyond their grade-level and make connections to the 7th Grade (and vice versa). Though their trip ended early due to the much-needed rains, the connections our students made both to each other and their learning will last far beyond their time in the mountains.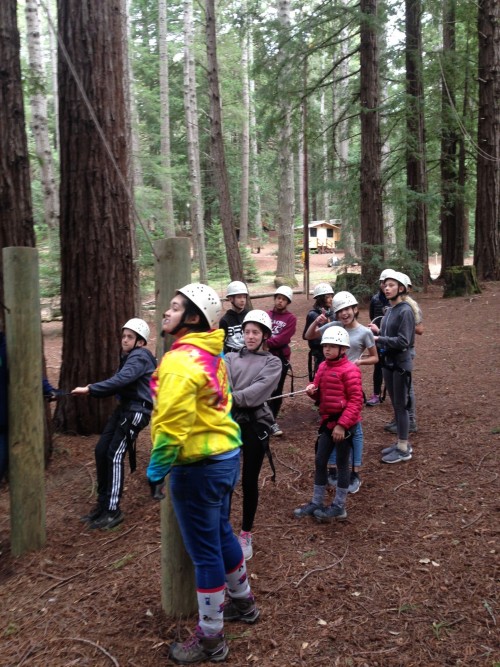 While the 6th and 7th Graders were heading to the mountains, that same week the 8th Grade got on a plane and headed east. For them, history became real in a way that would never be possible sitting in a classroom at 300 Gaven. Led by Freedom Lifted, they traveled through Birmingham, Selma, Montgomery and Tuskegee on our Civil Rights Study Tour of Alabama. They heard directly from Catherine Burks Brooks, a Freedom Rider who chose to leave her college studies to join the critical movement calling for justice and voting rights being denied to so many African Americans in the South.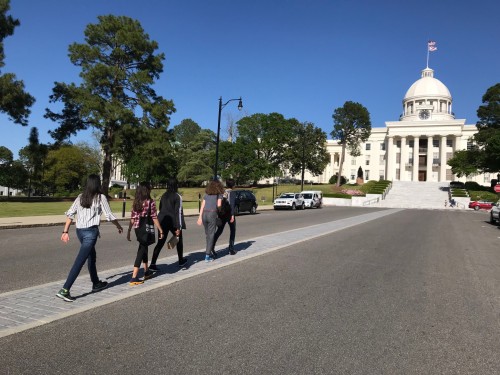 In Selma while standing alongside Michelle Yi-Martin, their Humanities teacher who taught them back home about the role of the Civil Rights movement in US history, they each held a small rock in their own hands, and JoAnn Bland told them about how she stood as a child with her 14-year-old sister on that spot as they got ready to march across the Edmund Pettus Bridge to demand voting rights for the black community. They learned how she fainted when the violence started and she awoke to her sister's blood dripping on to her from the police beating her sister withstood on what would become known as "Bloody Sunday." Bland charged the 8th graders to keep that rock and put it back in their hand when they need strength to fight for justice around them because it was everyday people, just like them, that found the strength to make change happen in Selma. They let her inspirational words settle in, many still holding on to that precious rock, as they walked across Edmund Pettus Bridge.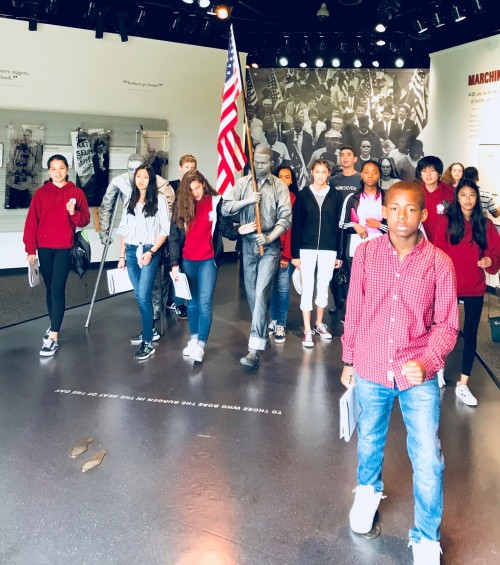 They also traveled to Tuskegee and listened to Bernard Lafayette speak about his role as a leader in SNCC (Student Non-Violent Coordinating Committee), and how it was the courage of young people to demand change that brought - and brings - it about. Later at Tuskegee University, learning alongside their 7th and 8th Grade Science teacher, Eugene Stampley, they moved through the former hospital ward (now a museum) that documents issues of human scientific experimentation, including the highly unethical research conducted there on Henrietta Lacks as an individual, and separately on black community members through the Tuskegee experiments. While they had already learned about these topics in science class with Eugene, stepping into this museum and seeing artifacts of the period and the research that is continuing today made their science lessons back home all the more real.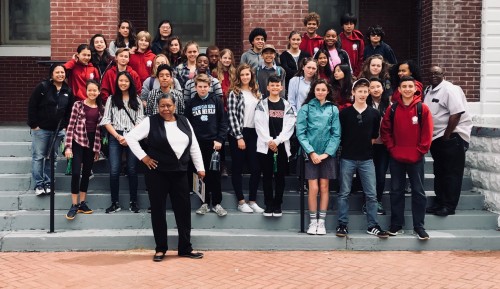 Our Strategic Plan calls on us to engage with the resources of our City with great intention and connection to our program. Our current trips outside of San Francisco continue to show us that deep and lasting learning happens when students can fully immerse themselves in a topic. We look forward to continuing to build meaningful opportunities for our students both near and far as we bring our Strategic Plan into action in the coming years.
Posted May 15, 2018