Family Association
Building community and providing structure for families to get more involved at SFS.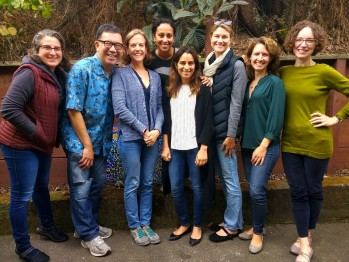 The moment you become a parent/guardian at The San Francisco School, you become a part of the Family Association! The Family Association (FA) strengthens and builds the SFS community by engaging families around volunteerism, fundraising, social, and educational events. The FA understands that families have busy schedules, to that end the FA seeks to provide activities to fit various interests, skills and schedules.
Leadership
The FA is comprised of a parent/guardian volunteer leadership team that meets at least once a month. The leadership team helps to keep the FA's systems and processes running smoothly, sets the annual goals for the FA, and oversees the management and communication of FA-led events and initiatives. Leadership positions include:
Chair

Past-Chair

Room Parent Lead

Communication Lead

Community Cafe Lead

Family Education Leads

New Family Leads

Public Purpose Lead

Activism Lead

Event Leads:



Field Day

Movie Nights

Math & Science Nights

Teacher Appreciation

Family Ed Initiatives
If you are interested in a leadership role within the FA or simply learning more about the association please contact FA Chair, Rachel Benson, or reach out to: fa@sfschool.org.
The FA organizes and supports events for parents/guardians and families within our community, including community building events, community service opportunities, family education events, room parent support, faculty & staff appreciation events, and support for the School's fundraising efforts.
Latest Updates:

The Family Association hosted its first, of what we hope will be many, Family Science Night. Facilitated by our friends at the Lawrence Hall of Science and lots of SFS volunteers, the event was an exciting and engaging success!