Family Association
Building community and providing structure for families to get more involved at SFS.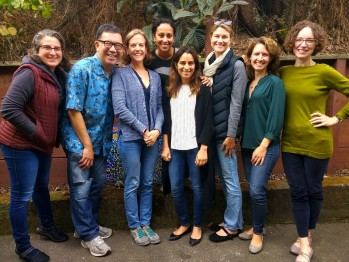 The Family Association is designed to build community and provide structure for families to get more involved in SFS life, including (but not limited to) volunteerism and fundraising. The association helps families identify ways to be involved that fit with busy schedules.

The Family Association supports room parents, hosts community coffees where parents and guardians gather to get to know one another, sponsors family education opportunities - including guest speakers and a burgeoning educational film series - hosts teacher appreciation events, and so much more.
This year, we hosted the first Field Day & Back-to-School Picnic! With lots of activities and a potluck picnic, the event was a fun opportunity to gather as a community, connect with old friends, and make some new ones!
Mark your calendar:

All School Movie Night: "Coco" - Friday, November 9, 5:30-8:00pm
Family Education Event: Meghen Freeback. founder of Simply the Basics and Project Homeless Connect, November 29, 6:00 - 8:00pm
Family Science Night: Build, Engineer, Invent - Wednesday, January 16, 6:00 - 8:00pm 
If you are interested in learning more or getting involved in the Family Association, please email FA@sfschool.org.
Latest Updates:

The Family Association hosted its first, of what we hope will be many, Family Science Night. Facilitated by our friends at the Lawrence Hall of Science and lots of SFS volunteers, the event was an exciting and engaging success!

In the initiative's first event, the SFS community had the chance to meet with Meghan Freebeck, founder of Simply the Basics and CEO of Project Homeless Connect.